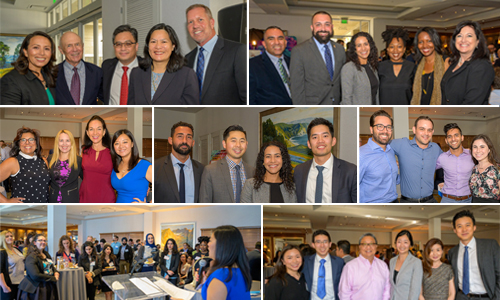 OCBA Celebrates Diversity, Inclusion, & Belonging at Summer Social
On Thursday, June 13, the OCBA hosted an evening at Andrei's Restaurant to celebrate diversity, inclusion, and belonging in the Orange County legal community. Thank you to event co-chairs Richard McNeil, Mei Tsang, John Gibson, Kimberly LaSalle, and Eemaan Jalili. The door prize sponsor was Managed Discovery, and law firm sponsors included The Aguilera Law Group, Crowell Moring, Keller/Anderle LLP, Rutan & Tucker, Umberg Zipser LLP, Knobbe Martens, Greenberg Gross LLP, Irell & Manella LLP, JAMS, and Kimura London & White LLP. Additionally, thank you to affiliates and affinity supporters. For more photos, visit the OCBA Facebook Page.

News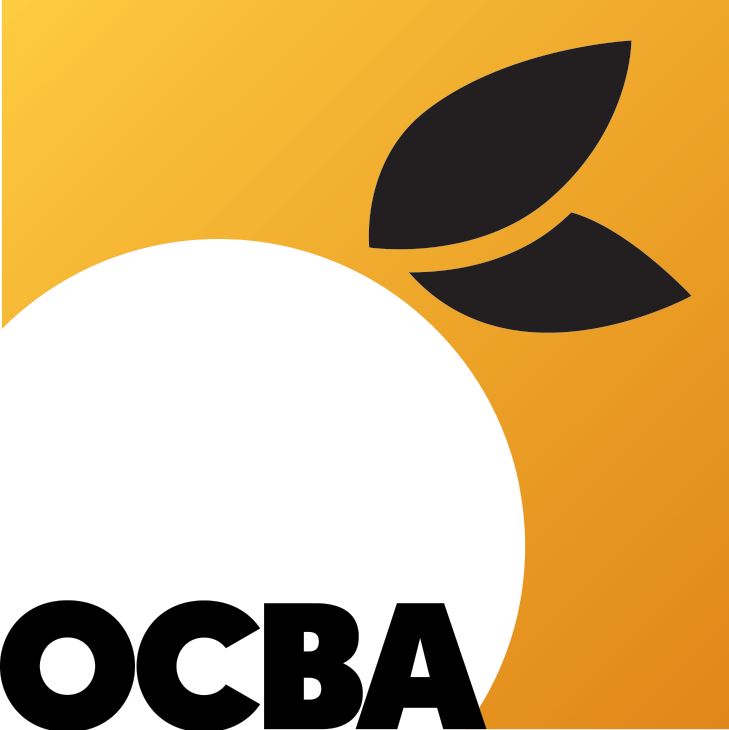 Invitation to Apply for 2019 OCBA Board of Directors & Office of Secretary
Deadline: Monday, June 24, 2019
Qualified individuals are now being sought to run for open seats on the Orange County Bar Association's Board of Directors for three-year terms beginning January 1, 2020. Nominations are being accepted for four seats for Directors At Large. All active attorney OCBA members are eligible to run for the Director At Large seats on the Board, regardless of the location of their principal office.
Nominations are also being accepted for the Office of Secretary. The individual elected as Secretary will serve a one-year term in that office beginning January 1, 2020. This is a multi-year commitment. Following their year as Secretary, the individual will be expected to continue to serve on the Executive Committee in the following capacities: Treasurer (2021), President-Elect (2022), President (2023), and Immediate Past President (2024).
The Nominating Committee, chaired by President-Elect Scott Garner, will meet in July to select the slate of candidates for the OCBA election in the fall. Click here for more information or to access the nomination form.
---
Worthy Mentions
Have Good News of Your Own to Share? Contact OCBA Publications & Social Media Manager Jane Tang at jtang@ocbar.org to acknowledge your achievement through the OCBA.

Events
OCBA Mandatory Fee Arbitration Program Volunteer Mediator Training
Friday, June 28, 2019
OCBA Headquarters, Newport Beach
OCBA New Attorney Academy
Complimentary programs for new lawyers admitted to practice 0-3 years and 2018 Law School Graduates
---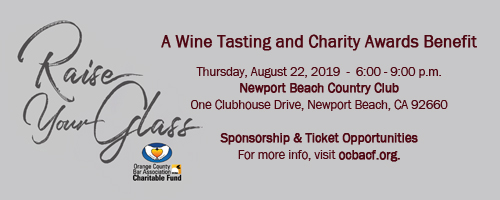 OCBA Charitable Fund Annual Benefit
Thursday, Aug. 22, 2019
Newport Beach Country Club, Newport Beach

Join the Orange County Bar Association Charitable Fund on Thursday, August 22 at Newport Beach Country Club for its 2019 Annual Benefit Raise Your Glass honoring Orange County Superior Court Collaborative Courts Program as Community Honoree, Keller/Anderle LLP as Law Firm Honoree, and Home Depot as Corporate Honoree. Register online today. Or interested in being an event sponsor? Follow the link for sponsorships that are still available. If you're interested in donating an auction item, contact the OCBA Events Department at events@ocbar.org.

Coming Soon from Orange County Lawyer
Get all this and more in the July 2019 issue of Orange County Lawyer magazine.

COVER STORY Meet the OCBA Young Lawyers Division
by Kristin Gomez
Judge H. Shaina Colover Set the Stage for a Career on the Bench
by Joseph L. Chairez
OCBA Masters Division Celebrates Its Ninth Year
by Mark Minyard
The OCBA Masters Division Honors Legends in Their Own Time
by Justice Kathleen E. O'Leary
When Smart Contracts Break: Developments in Blockchain, Smart Contracts, and Online Dispute Resolution
by Bridget A. Smith and Teresa L. Bechtold
L-1A and EB-1C Visa Categories for Multinational Executive or Managers
by David Hirson and Niral Patel


Ahern Update: Make Record of Client's Direction to Take Action
In most states, the Rules of Professional Conduct require that lawyers abide by their clients' decisions concerning the objectives of representation. Lawyers who violate these rules face exposure to disciplinary proceedings and to claims by clients that the attorney's unauthorized action caused some financial harm. Click here to read the latest Tip of the Month by AHERN Insurance Brokerage and Attorney Protective. Exclusive professional liability insurance programs are available for OCBA members. Apply today.

Young Lawyers Division
Learn more about the OCBA Young Lawyers Division or join today! Here are some great opportunities to connect with fellow YLD members.
OCBA Young Lawyers Division Seminar
Ten Ways to Avoid a Legal Malpractice Claim
Wednesday, July 17, 2019
OCBA Headquarters, Newport Beach

Masters Division

Learn more about the OCBA Masters Division or join today and discover unique networking opportunities.

Check out all upcoming 2019 events on the OCBA Masters Division webpage.

OCBA Masters Division Angels Game Night
Los Angeles Angels vs. Houston Astros
Tuesday, July 16, 2019
Buffet Dinner/CLE: 6:00 p.m.; Game Time: 7:07 p.m.
Angel Stadium of Anaheim, Anaheim
Join the Masters Division for an evening of baseball, featuring a pre-game CLE Dinner Presentation by Molly Jolly, Senior VP of Finance & Administration for the Angels. Tickets are limited so order yours early!

Law School Corner

News from UC Irvine School of Law
---
Careers at Chapman University Fowler School of Law

Research/Instruction Librarian
Reporting to the Associate Director for Library Services, the Research/Instruction Librarian collaborates with other law librarians to develop, expand, and provide library services including reference and research services; teaches in the library's instructional program; and participates in collection development and other activities to fulfill the Law Library's role in supporting the research and educational needs of the Law School community. Application materials should be submitted by July 8, 2019. Apply online.

Upcoming MCLE Programs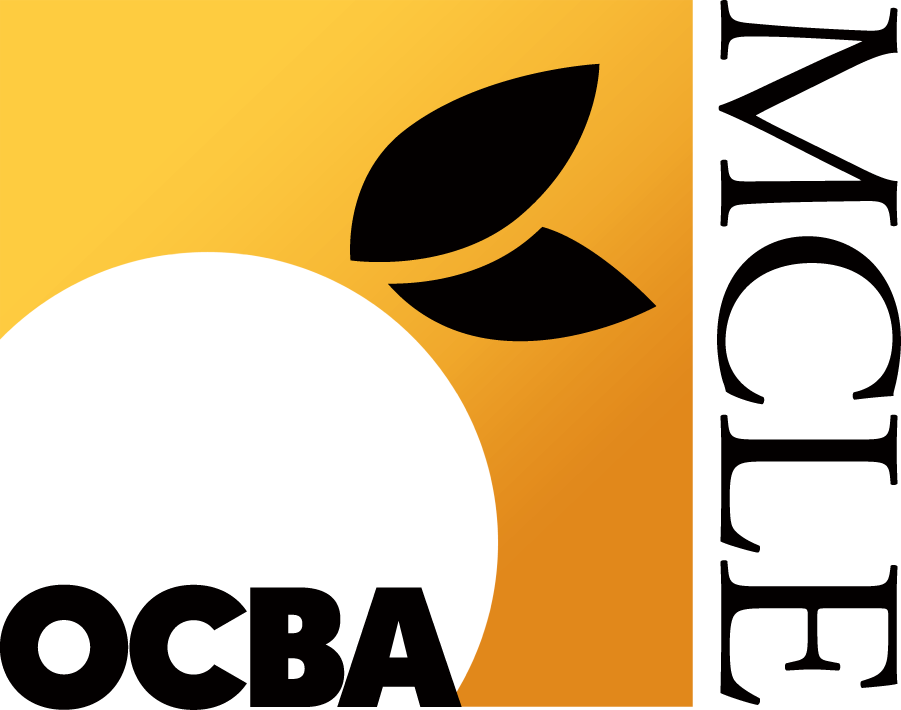 Wednesday, July 10, 2019
OCBA Elder Law & Special Needs Section Seminar
Nuts and Bolts of SSI and Community Medi-Cal
Presented by the OCBA Elder Law & Special Needs Section
Wednesday, July 17, 2019
OCBA Young Lawyers Division Seminar
Ten Ways to Avoid a Legal Malpractice Claim
Presented by the OCBA Young Lawyers Division
Friday, July 19, 2019
OCBA Seminar: Advocating for the Advocate: Identifying, Preventing and Recovering from Secondary Trauma
Presented by the OCBA Education Committee & Lawyer Well-Being Task Force
Monday, July 29, 2019
OCBA & PLC Seminar: Pro Bono Bankruptcy Training
Presented by the OCBA and the Public Law Center
Wednesday, Aug. 14, 2019
OCBA Seminar: Common Sense Rules of Mediation Advocacy
Presented by the OCBA Education Committee
Thursday, Sept. 19, 2019
OCBA Seminar: Ethical Issues
A Historical Perspective from The Bench
Presented by the OCBA Education Committee
SAVE THE DATES

9/25 OCBA Trusts & Estates Annual Seminar
9/26 OCBA Education Committee Arbitration Seminar

Affiliate Bars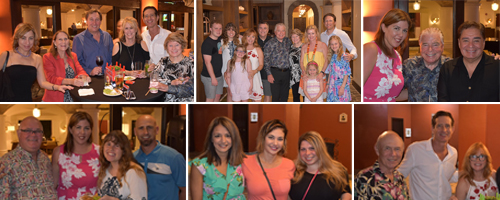 To submit affiliate bar events or news to the Orange County Lawyer, contact OCBA Publications & Social Media Manager Jane Tang.

From the Courts & State Bar
MCLE: Blue Ribbon Commission Dependency Training Program
Friday, June 21, 2019, from 12:15 p.m to 4:15 p.m.
Lamoreaux Justice Center: Department L-21, Orange
This first of two training session will provide an overview of the dependency legal system and will focus on dependency law and procedure, legally mandated timelines, and stakeholder roles and strategic considerations throughout the process. This first session provides four hours of the total eight-hour requirement for attorneys seeking to accept court-appointed cases per California Rules of Court, rule 5.66-(d). The second training session will be held on Friday, July 19, 2019. A total of 4 hours of MCLE credits will be offered to attorneys courtesy of the OC Superior Court. Please sign in with your CA State Bar # to receive MCLE credit. If you have questions please contact Lori Maze, Juvenile Court Staff Counsel.
---
For more information, please visit the Courts and State Bar websites.