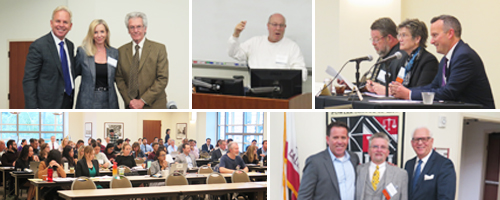 OCBA 2019 College of Trial Advocacy
The OCBA kicked off its trial advocacy program on Thursday, March 28, 2019. This unique five-week program and workshop approach gives participants the opportunity to learn from a distinguished panel of speakers while earning 20 MCLE credits. Thank you to program co-chairs Roy L. Comer, Robert B. Gibson, and Eric V. Traut. For more event photos, visit the OCBA Facebook Page.

News
Worthy Mentions
Have Good News of Your Own to Share? Contact OCBA Publications & Social Media Manager Jane Tang at jtang@ocbar.org to acknowledge your achievement through the OCBA.

Events
OCBA Offers Discounted Fingerprint Scanning - Today, from 11:00 a.m. to 2:30 p.m.
Monday, April 22, 2019
OCBA Headquarters: 4101 Westerly Place, Newport Beach
OCBA New Attorney Academy
For new lawyers admitted to practice 0-3 years and 2018 Law School Graduates
OCBA Headquarters, Newport Beach
OCBA Summer Social
Celebrating Diversity, Inclusion & Belonging
Thursday, June 13, 2019
Andrei's Restaurant, Irvine

Volunteer Opportunities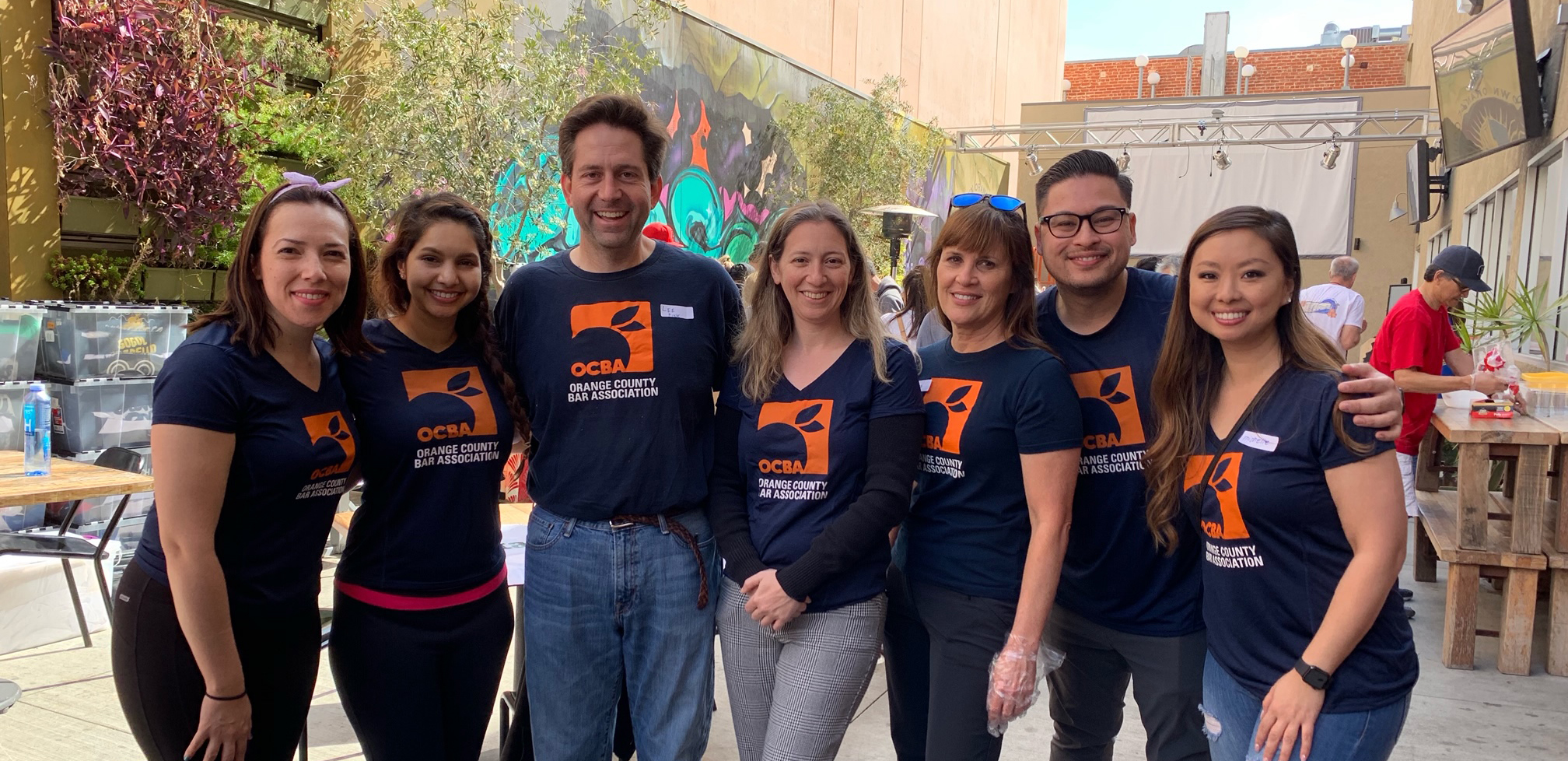 OCBA Community Outreach Committee #HashtagLunchbag Event
OCBA volunteers - Johanna Rodriguez, Rose Kabir, Lee Fink, Brooke Weitzman, Anne Rawlinson, Nathaniel Epstein, and Michelle Miu, joined the humanitarian service movement #HashtagLunchbag to create and distribute lunches to the local homeless community.
---
OCBA Community Outreach Committee and WHW Resume Workshop & Mock Interview Event
Thursday, April 25, 2019
WHW Service Center, Irvine
Super Pet Adoption
Sunday, June 2, 2019
Irvine Animal Care Center, Irvine
Newport Back Bay Restoration
Sunday, June 9, 2019
Peter & Mary Muth Interpretive Center, Newport Beach

Coming Soon from Orange County Lawyer
Get all this and more in the May 2019 issue of Orange County Lawyer magazine.

COVER STORY Who's Who in the OCBA—The Affiliates
Should Putative Class Members Opt In Before Their Personal Information Is Disclosed in California Consumer Privacy Act Litigation?
by Lily Li and Matthew K. Wegner
Double-Barreled Shotgun Blow to the Ninth Circuit's Copyright Jurisprudence: Two Unanimous Rejections in One Day
by Peter R. Afrasiabi
Lobbying, Election-Related Activities, and Advocacy: What Can, and Should, Your Nonprofit be Doing?
by Naomi R. Dewey
California Federal Filings: Ten Key Differences Among the Districts
by Diana Palacios and Samrah Mahmoud


Does a client's legal need fall outside of your area of practice? Refer clients with confidence to the OCBA Lawyer Referral & Information Service toll free at (877) 257-4762. A non-profit legal referral service serving Orange County for over 55 years.
LRIS refers to attorneys in over 30 different areas of law. Each call is carefully screened and each client receives a free brief consultation.
JOIN NOW – Accepting new LRIS panel member applicants. If you have any questions, please contact the LRIS Membership Department at (949) 440-6700 x 128 or email lris@ocbar.org.

Young Lawyers Division
Learn more about the OCBA Young Lawyers Division or join today! Here are some great opportunities to connect with fellow YLD members.
OCBA YLD Spring Quarterly Meeting
*Complimentary Event
Tuesday, May 7, 2019
OCBA Headquarters, Newport Beach

Masters Division

Learn more about the OCBA Masters Division or join today and discover unique networking opportunities.

Check out all upcoming 2019 events on the OCBA Masters Division webpage.

OCBA Masters Division Spring Reception
Honoring 2019 Legends of the Law Award Recipients:
Honorable Francisco P. Briseño, Ret., and attorney Wylie A. Aitken
Thursday, May 9, 2019
Center Club Orange County, Costa Mesa

OCBA Masters Division Angels Game Night
Tuesday, July 16, 2019
Angel Stadium of Anaheim, Anaheim

Law School Corner

News from Chapman University Fowler School of Law

News from UC Irvine School of Law

Upcoming MCLE Programs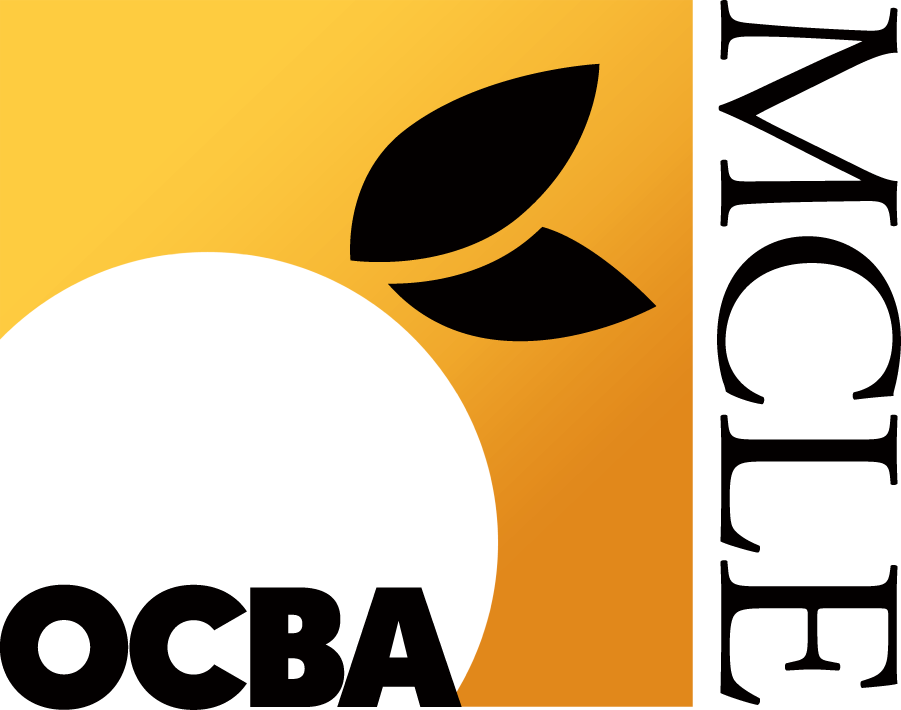 Monday, May 6, 2019
Pro Bono Basic Guardianship Training
Presented by the OCBA & Public Law Center
Thursday, May 23, 2019
OCBA Commercial Law & Bankruptcy Section Seminar
Individual Chapter 11s: Practical Advice on Plan Confirmation
Presented by the OCBA Commercial Law & Bankruptcy Section
Saturday, June 8, 2019
OCBA Labor & Employment Law Section Symposium
Presented by the OCBA Labor & Employment Law Section

Affiliate Bars
OCHBA Annual Scholarship Fundraiser & Installation Dinner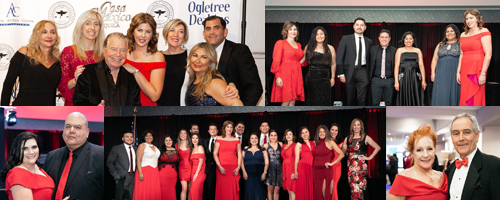 To submit affiliate bar events or news to the Orange County Lawyer, contact OCBA Publications & Social Media Manager Jane Tang.

From the Courts & State Bar
For more information, please visit the Courts and State Bar websites.