OCBA Summer Member Mixer
Thursday, June 22, 2017
Mastro's Steakhouse, Costa Mesa
Summer is almost here! This season, the Bar is gathering at Mastro's Steakhouse. Join fellow members to share and connect over gourmet hors d'oeuvres and beverages. The evening's events will also include great networking opportunities, door prizes, and more. Thank you to event sponsors Judicate West and Alexander S. Polsky, JAMS Mediator. To reserve your spot, visit the event webpage.
---

OCBA Masters Division Angels Game Night
Last week, the OCBA Masters Division enjoyed a special evening at Angel Stadium to watch the Los Angeles Angels of Anaheim take on the Kansas City Royals. A special feature of the evening was a CLE dinner presentation by Angels Senior Vice President of Finance & Administration Molly Jolly.

For more event photos, visit the OCBA Facebook page.

Featured MCLE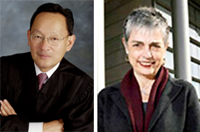 2017 LABOR AND EMPLOYMENT LAW SYMPOSIUM
Presented by the OCBA Labor & Employment Law Section
Saturday, June 24, 2017
Chapman University Fowler School of Law, Orange
Download the flyer for more information or register online.

Join us for a unique all-day program covering such topics as effective arbitration contracts, religious discrimination & accommodation, navigating PAGA, labor and employment issues facing veterans, and more.

Keynote Luncheon: Case Law Updates in Labor & Employment Law
Speakers: Hon. Ming W. Chin, California Supreme Court; Hon. Rebecca A. Wiseman (Ret.), Court of Appeal, Fifth District

News
Worthy Mentions
Have Good News of Your Own to Share? Contact OCBA Publications & Social Media Manager Jane Kim at jkim@ocbar.org to acknowledge your achievement through the OCBA.
---
Coming Soon from Orange County Lawyer
Get all this and more in the July 2017 issue of Orange County Lawyer magazine. Have an idea that you'd love to see in print? We're always on the lookout for cutting-edge content relevant to the Orange County legal community. Review our writer guidelines and submit your article for consideration!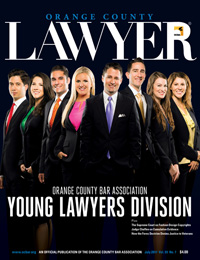 COVER STORY Lions, and Tigers, and Bearristers, Oh My! - A Diverse Agenda for the YLD
by Colin A. Hendricks
The Irrational Rationale: How the Military Hides Behind the Feres Doctrine To Deny Justice to Service Members
by Dallis Warshaw
Star Athletica v. Varsity Brands: SCOTUS Cheers for Broader Copyright Protection
by Vishwanath Kootala Mohan
Post-Enactment Case Law Developments Under the Defend Trade Secrets Act
by William M. Hensley
Little Red Riding Hood and the Six Underutilized Ways to Accelerate New Revenue
by Allan Colman

Special Thanks to Champagne Level Sponsor
Sullivan, Krieger, Truong, Spagnola & Klausner, LLP

Sponsorship Opportunities & Tickets Available Online

Events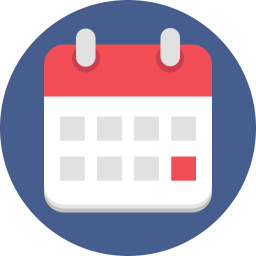 OCBA Summer Member Mixer
Thursday, June 22, 2017
Mastro's Steakhouse, Costa Mesa
OCBA Charitable Fund Annual Benefit Raise Your Glass
Thursday, August 24, 2017
Newport Beach Country Club, Newport Beach
SAVE THE DATE
OCBA Volunteer Recognition Reception
Tuesday, Oct. 3, 2017
Twenty Eight Restaurant & Bar, Irvine
OCBA 2018 Judges' Night & Annual Meeting
Thursday, Jan. 18, 2018
Irvine Marriott, Irvine

Volunteer Opportunities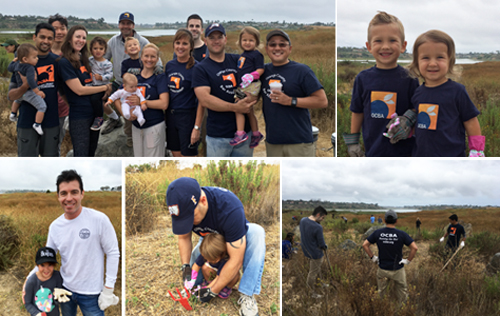 OCBA Volunteers Help to Restore Newport Back Bay
OCBA members volunteered for this unique opportunity last weekend to help restore and preserve the Newport Back Bay. Volunteers and their families helped to remove invasive vegetation and plant native vegetation to provide increased habitats for wildlife. A big thank you to everyone who came out! For more photos, visit the OCBA Facebook Page.
---
OCBA Mentoring Program
This program matches experienced lawyers with new lawyers who have been in practice for five years or less. The seasoned lawyers can then provide guidance to the new attorney in such areas as ethics and professionalism, practice and law office management, general lawyering skills and business/client development. If interested in serving an OCBA mentor, please review and complete the Mentoring Application. If you are a Protégé looking for a mentor please fill out the Protégé Application. For more information, please email mentoring@ocbar.org.
Orangewood Children and Family Center Visit
Save the Date - Saturday, Aug. 12, 2017
Orangewood Children's Home, Orange
Veterans Legal Institute - Case List & Family Law Clinic
Contact VLI Co-Founder and OCBA Board Member Antoinette Balta for more information.
Pro Bono Bankruptcy Clinics
Contact OCBA Public Services Coordinator Dana Mullin at 949.440.6700, ext. 110, or by email, or Leigh Ferrin at 714.541.1010, ext. 290, or by email.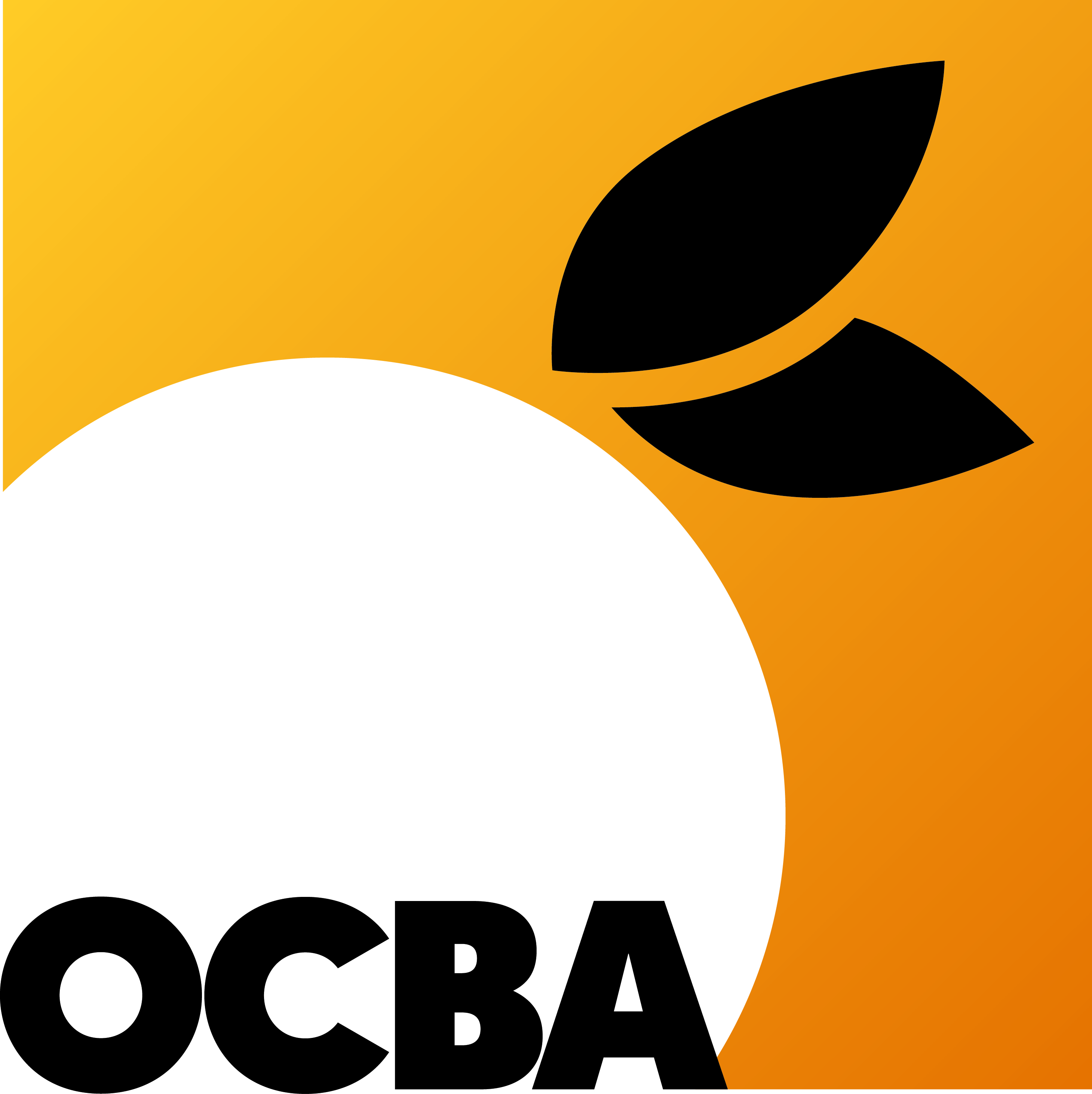 The OCBA has built a lasting tradition of "Attorneys Helping Attorneys" with the OCBA HELP-Line or Hotline of Experienced Legal Professionals.Have a legal question? Don't hesitate to utilize this free service. Email membership@ocbar.org or 949.440.6700, ext. 384 to start. The HELP-Line also welcomes volunteer attorneys who are willing to provide brief consultations to inquiring members. Those with experience in conservatorship, guardianship, and protective proceedings or elder law are encouraged to join! Download the HELP-Line attorney form.
---

Ahern Update: Heading Off Future Conflicts with Waivers
When you are engaged by a new client, is there anything you can do to keep the option of representing the party adverse to your new client in the future? Click here to read more about this month's tip.

Young Lawyers Division
Learn more about the OCBA Young Lawyers Division or join today! Here are some great opportunities to connect with fellow YLD members.
Check out recent photos from the OCBA YLD Newport Beach Harbor Tiki Cruise.
Bridging the Gap
*Exclusively for Newly Admitted Attorneys*
Saturday, July 15, 2017
Whittier Law School, Costa Mesa
SAVE THE DATE
Del Mar Day at the Races
Saturday, Aug. 12, 2017
Del Mar Racetrack, Del Mar

Masters Division

Learn more about the OCBA Masters Division and discover unique networking opportunities.

Check out recent photos from the OCBA Masters Division Angels Game Night.

Law School Corner
L. Song Richardson Appointed Interim Dean of UC Irvine School of Law
UCI Provost and Executive Vice Chancellor Enrique Lavernia has appointed L. Song Richardson Interim Dean of the University of California, Irvine School of Law. Richardson will assume the deanship on July 1, 2017. She succeeds Founding Dean Erwin Chemerinsky. Read the full story.
---

Chapman University Fowler School of Law | Fall 2017 On-Campus Interview Program
The Chapman University Fowler School of Law On-Campus Interview Program includes recruiting for Associate, Summer Associate, Law Clerk, Legal Extern, and Legal Intern positions for Fall 2017, Spring 2018, and Summer 2018. Chapman Fowler Law students participate in practical skills labs, engage in advanced legal writing courses, and choose from a range of skills-based electives to ensure that they are practice-ready upon graduation. On-campus interviews will be held August 1-September 29. Register today to reserve your date. Unable to make interviews? We can also collect resumes for you. Please contact Michelle Q. Nguyen, Recruiting Program Manager, with any questions.
---
Ready to Hire?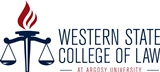 Western State College of Law
Contact Pam Davidson, Assistant Dean of Career Resources, at pdavidson@wsulaw.edu or visit www.wsulaw.edu and click on Career Resources.

Whittier Law School
Contact Susie Dickman, Assistant Dean of Career and Professional Development, at 714-444-4141, ext. 291 or sdickman@law.whittier.edu. Or click here to post a position for current students, 2016 graduates and alumni.

Upcoming MCLE Programs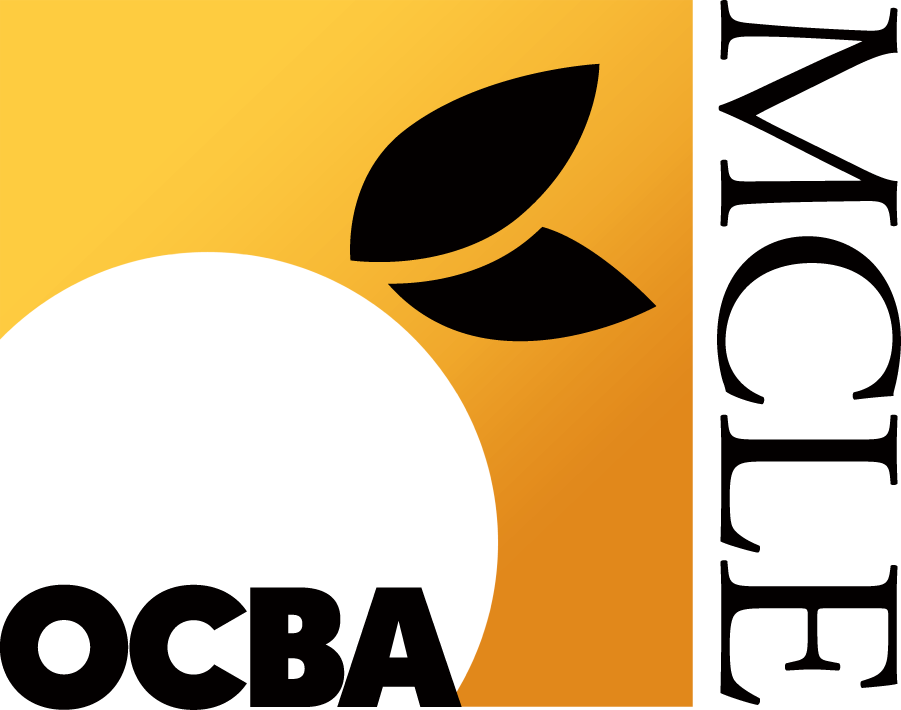 Tuesday, June 20, 2017
Military Sexual Trauma (MST) and Discharge Upgrades
Presented by the OCBA Veterans & Military Committee
Saturday, June 24, 2017
Labor & Employment Law Symposium
Presented by the OCBA Labor & Employment Law Section
Tuesday, June 27, 2017
The Judges' Series: SLAPP Happy Days!
Presented by the OCBA & Orange County Superior Court
Saturday, July 15, 2017
Bridging the Gap
Presented by the OCBA, OCBA Young Lawyers Division, & the Daily Journal
SAVE THE DATE
7/27 Annual Tribute to a Legal Giant: CA Supreme Court Justice Stanley Mosk
Presented by the OCBA Education Committee

OCHBA Installation & Scholarship Dinner Awards
The 2018 Dinner Committee and the Board of Directors are accepting nominations for the following awards which will be presented at the OCHBA's 40th Annual Scholarship Fundraiser & Installation Dinner on Saturday, March 3, 2018:

Attorney of the Year Award
Guardián de Justicia Award
Corporate Citizen Award
Hon. Francisco Briseño Lifetime Achievement Award
Please send your nomination(s), including the reasons for your nomination(s), to info@ochba.org no later than June 30, 2017. To learn more about Past Honorees and other Annual Dinner information, visit www.ochba.org.

From the Courts & State Bar
For more information, please visit the Courts and State Bar websites.